Blog Home
Shopping Tips to Get You Through the Holiday Season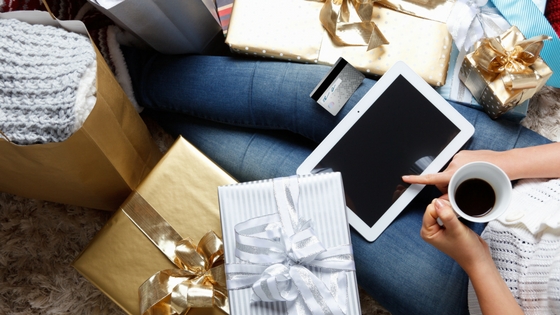 Shopping for gifts during this time of the year can be stressful. Today, the Residences at Great Pond Blog has a few ideas for helping you navigate your favorite Randolph, MA shops to get through shopping this year.
Research beforehand.
Help yourself have an efficient trip by going with a purpose and having the specific items you're looking for in mind. This will help you avoid aimlessly wandering through stores, which leads to impulse buying, overspending, and wasting time. So ask the people you're shopping for to give you a list of what they want, including sizes for clothing, preferred colors of item types, and look up the items online to see what is in stock and what prices you should expect.
Make a plan.
Scheduling your day and the shops you hope to visit may seem like overkill, but it can give you a helpful guide for staying on track and ensuring you don't forget to buy anything you need. It can also be useful for getting you to move on from one shop if you feel stuck and you need a push to get you to move on to the next shop. You don't want to spend too long at one store needlessly, after all! Be sure to also schedule a few breaks into your shopping trip so you can eat or rest if you need.
Also, have a plan for how you will pay for your purchases. A lot of people suggest having an envelope of cash so you don't overspend, but be very careful with this. If you lose it (or if it gets stolen), there's not always a lot you can do to recover your lost funds. On the other hand, the opposite is true for debit or credit cards.
Shop online.
Shopping online doesn't just have to be for Cyber Monday! Online shopping is great if you don't have the time or energy to spend all day in lines or braving the crowds. You may even find the best deals online, so check out your shops' websites. Don't forget to beware of shipping dates, return policies, and possibilities of gift receipts. But if you come prepared with proper measurements, a specific idea of what you want, and online coupons, you can unlock massive savings.
What other tips do you have for shopping smart this holiday season? Share your wisdom with the rest of the apartment community by leaving a comment! Thanks for reading. Good luck, and happy holidays!